F.A.Q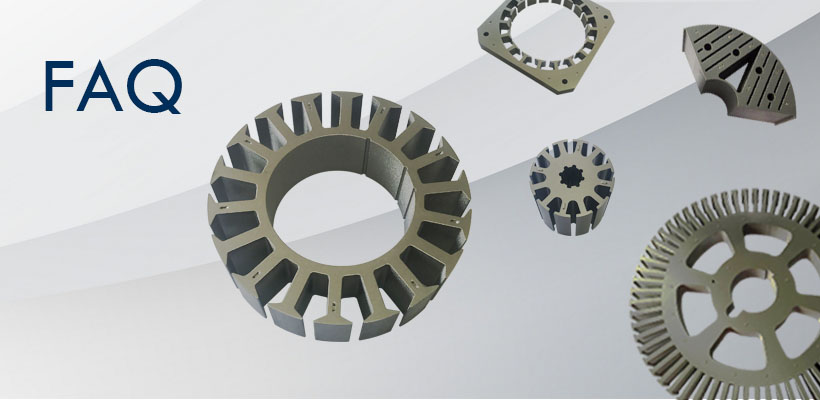 Ø Are you manufacturer?
Ø Yes, our factory located in Ningbo, just 2-3 hours driving or 2 hours high speed railway from shanghai. Welcome to visit us
Ø What products and service do you offer
Ø Motor core lamination, Transformer IE lamination ,Stator and rotor mould design, Motor Coil Winding, Anti-rust and casting aluminum
Ø How do you guarantee your products quality?
Ø We have a strict raw material quality control system, which guarantee the quality of silicon steel, and quality inspection will be conducted during the production , after the production, Outgoing Quality Control will be undertaken as well.
Ø How do you assure the technology property?
Ø In fact, we already signed the confidential agreement with the existed customers, and we truly respect the technology property. we will sign a non-disclosure agreement with clients if necessary.
Ø What is the lead time?
We will arrange production and deliver goods as soon as possible the order confirmed, the actual lead time
should be according the quantity of order.