Stator Rotor Compound Punching Die.
Compound punching die is semi-automatic punching mould, It is particularly suitable for the small batch of production. For example,hundreds and thousands of piece could be extramlly suitable for compound stamping die. For its tooling cost is much less compare with progressive stamping die. we could offer high precise of stator rotor manufactured by compound stamping die. The quality of stator rotor produced by compound stamping die from us could meet your high tolerance request.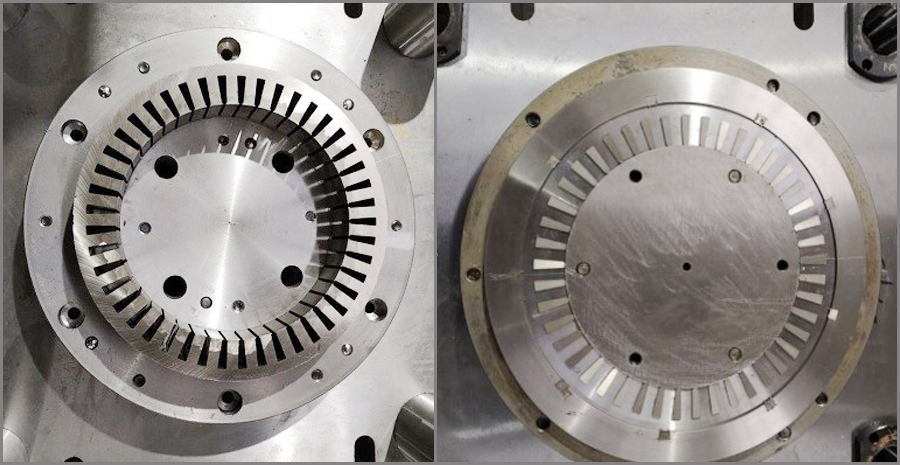 Stator Rotor Progressive Stamping Die.
Stator rotor progressive stamping die is a fully automatically stamping die for large scale of mass production. A very low product cost could be meet by this way of manufacturing. High quality and high efficicent could be achieved by progressive stamping die. The automatically skewed stator rotor manufacturing could be also designed on progressive stamping die. Progressive stamping normally has a very long life time to gurantee the mass production task.